What does this mean?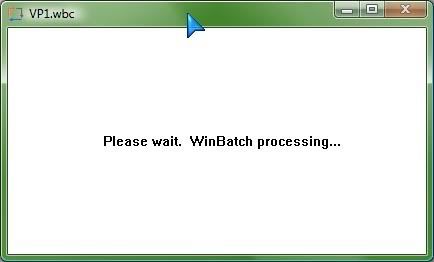 Hi,
We use the WinBatch scripting language for some our subroutines. The message just means that the command is being processed. You should rarely see this message but recently I've noticed it more often. I will look into what's happening.
I'm not sure where it came from. VoicePower must have thought I said a command or something because it was up on the screen for a while. I don't remember what I said, but it was likely a misrecognition. I think the window was up for a couple minutes.
If this happens again, say, "View Recognition History." Please save the file and send it to me so we can track down the problem.
Thanks.
I cannot figure out how to attach a file, so I e-mailed one.